My Cutting and Embossing area..
Hi guys I just wanted to share my cutting and embossing area. These are some of my dies on my magnetic board all of my embossing folders and Tim Holtz dies are in the second drawer down in my plastic storage. I love having my dies right where I can just grab them and I never forget what I have because they aren't sitting in a folder. The magnetic board will hold magnets but is not strong enough to hold the metal dies, So I do have to use magnetic strips. However as you can see if I get anymore I will have to change them around to make room lol... The magnetic folder above the board has Christmas dies on it.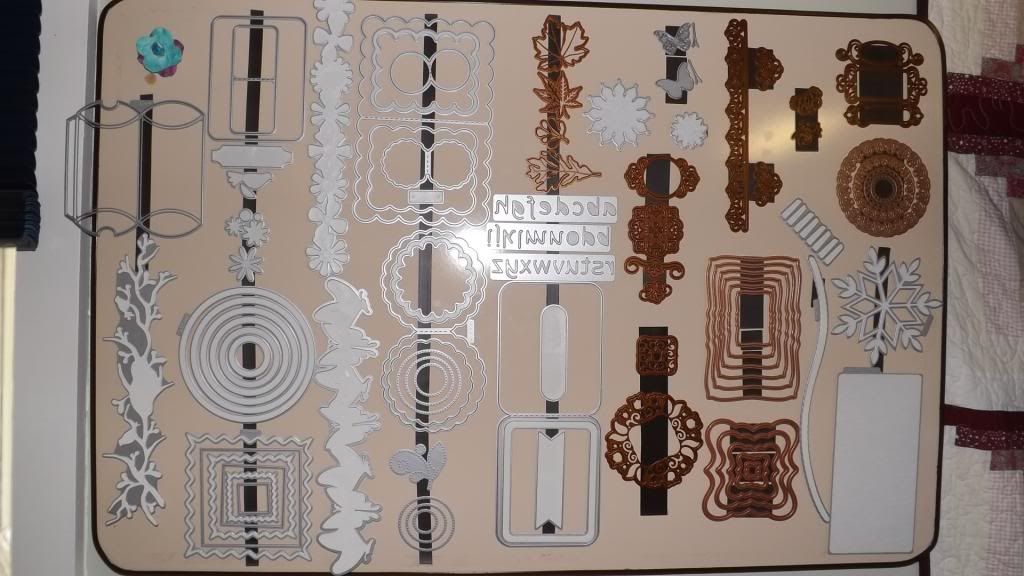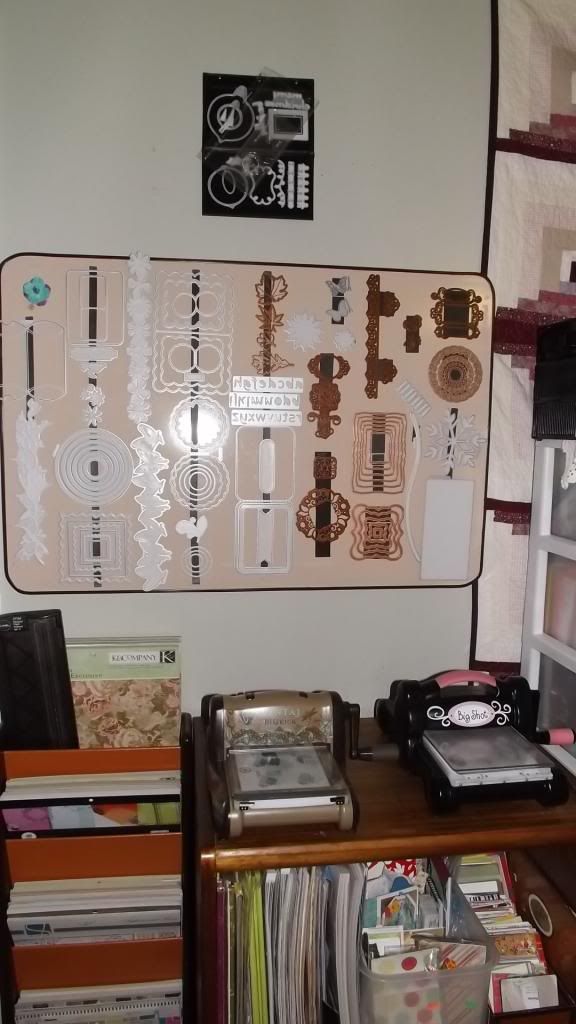 This is where I keep all my 12 x 12 papers in my paper rack and under my die cutting machines. The Big Kick Vintaj I use for embossing and my Big Shot I use for die cutting. All of my 6 x 6 papers are in my desk drawer.
Hugs N Loves
Keep Crafting...........Terrie