Hi guys these are two cards I created with Some Odd Girl digital images. I just love them they are so cute and I can not wait to get more. The first card I put on facebook and it sold really fast so I made the second one to replace it but I will be working on more this week with these images. I've been wanted to buy some odd girl images for a long time and just never did but I could not hold back any longer. As must of you know I like images that can be used for any kind of card. I used lots of WOC roses one these cards, the large pink roses on the bottom of the cards are from Sacrafters. I used Prima Firefly paper and of course machine stitching on every card I make now. I used Liquid Pearls in the corners of these cards and I just made the banners on my computer, printed them out and cut them by hand.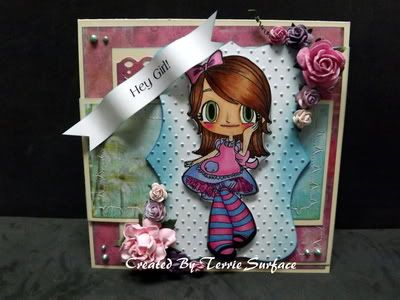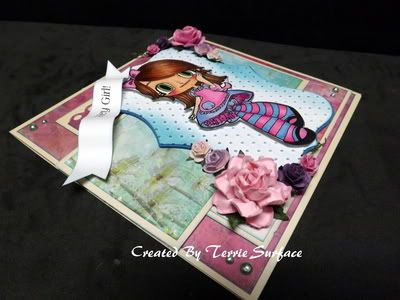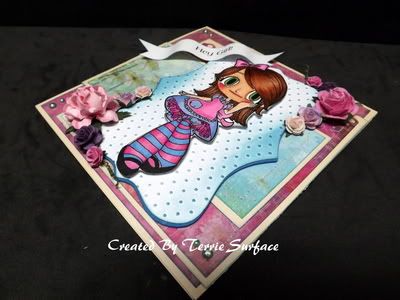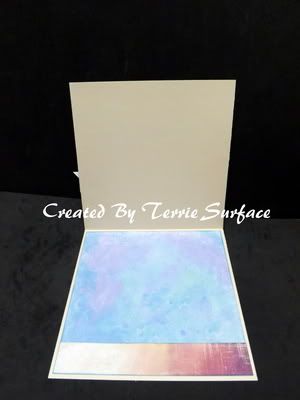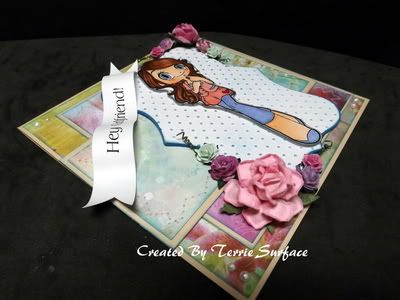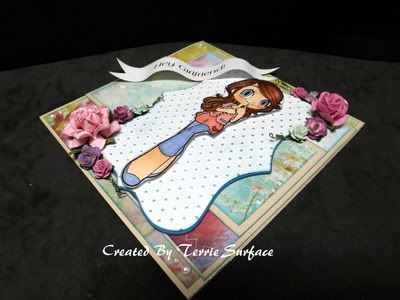 Hugs N Loves.....
Keep Crafting.........Terrie
Designed By Terrie Surface © 2013 OneCraftyCookie..