mkturner214 ( Madison ) on Youtube is having a 100 subbie giveaway and you could make her a birthday card to receive more entries. So of course I jumped on it lol. I wanted to use this cute digi I have of a little boy whispering to a little girl. That is why I called it Guess what it looked like he was telling her a secret. Then on the inside I put who's birthday it is..I used a old doily on the front, some pearls, wild orchid craft roses and one of my handmade roses and of course a butterfly. I love this stamps I just cant remember who its by.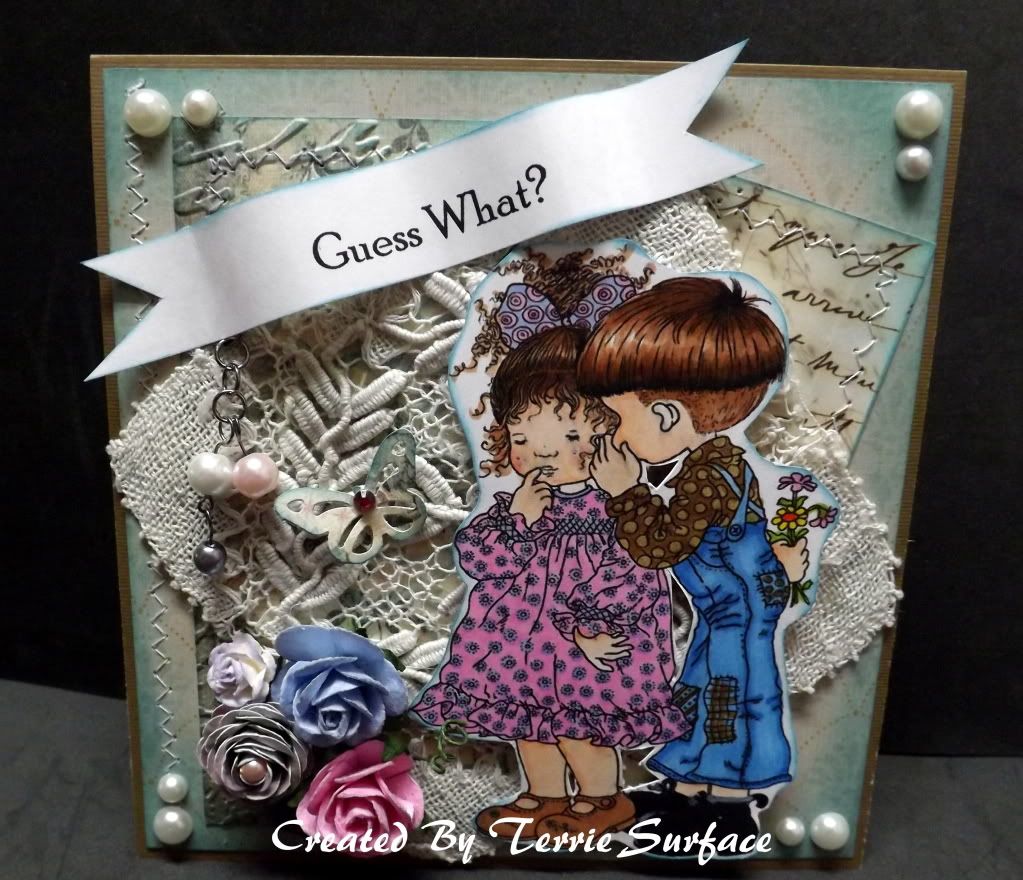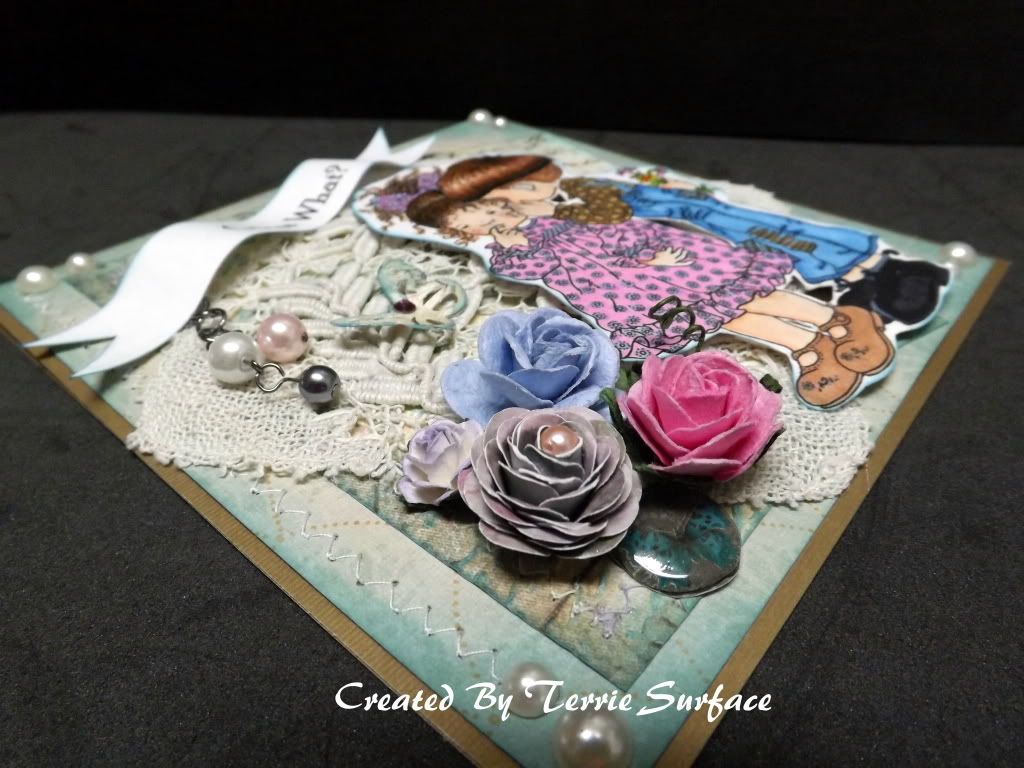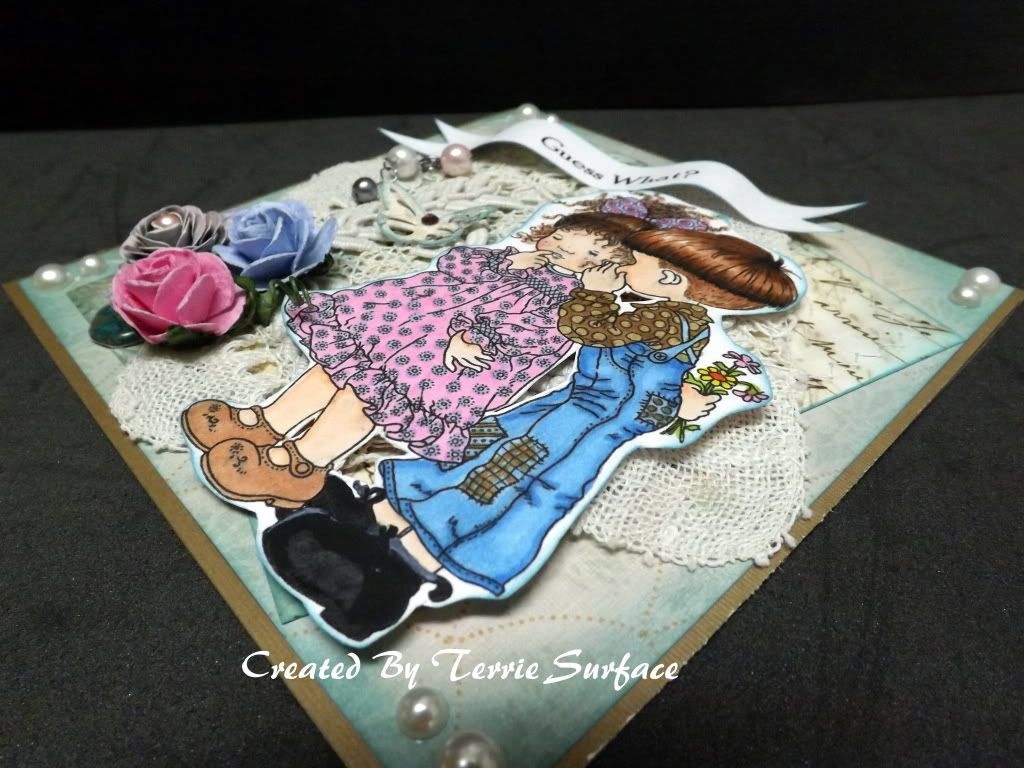 This inside says "Its Madison's Birthday" and I have a special card just for her..
I fixed it after noticing that I put Birthday day LOL...to funny...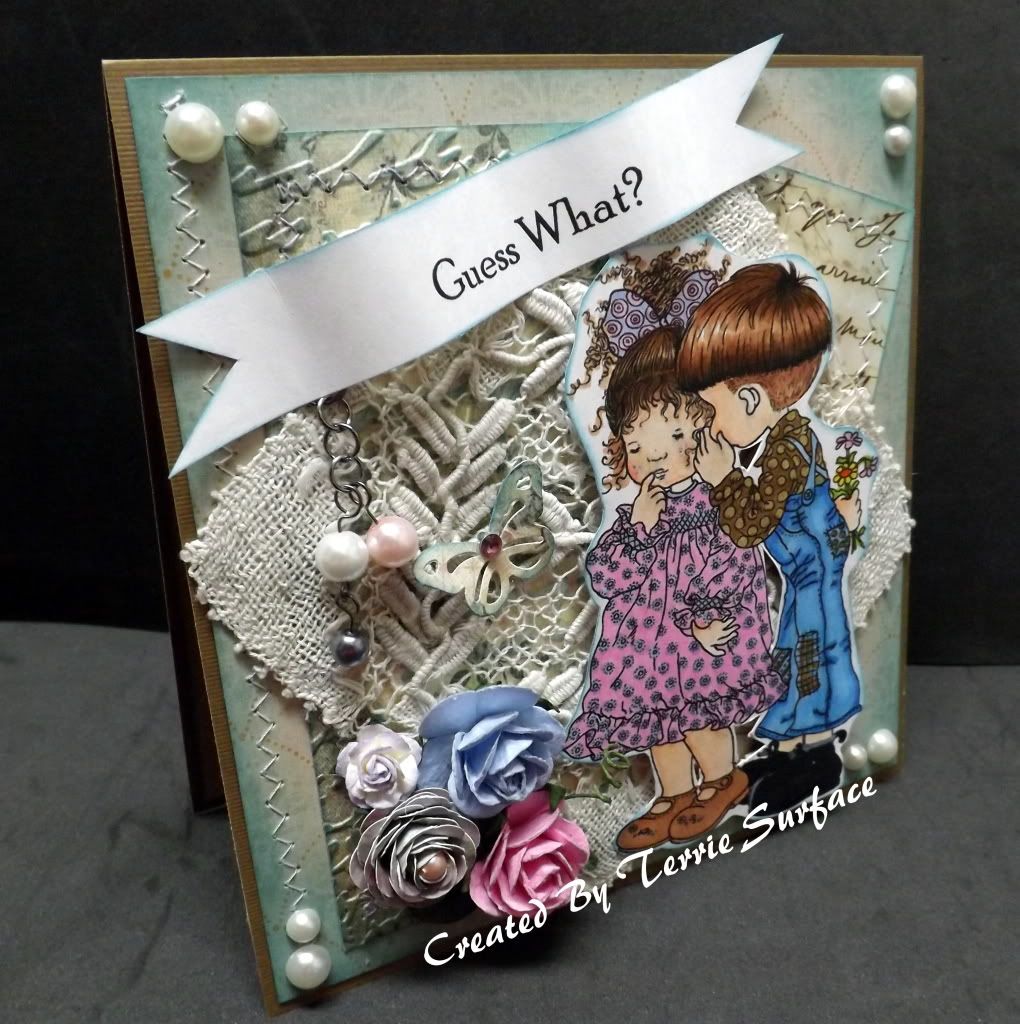 Hugs N Loves
Keep Craftying.......Terrie
Designed By Terrie Surface © 2013 OneCraftyCookie