"Life is Better With Cupcakes"
YAY I made a card today and started on another one this must mean I'm feeling better. Well lets hope so anyway because being sick just sucks. I ordered some stamps from Jamie's shop Not2shabbyshop on zibbet and I love them. I got them with a gift certificate I won from Sib's giveaway. I got Birthday Lucy and Party Lucy which are CC Design stamps and I got Amy R Sweet sentiment stamps. Love them all.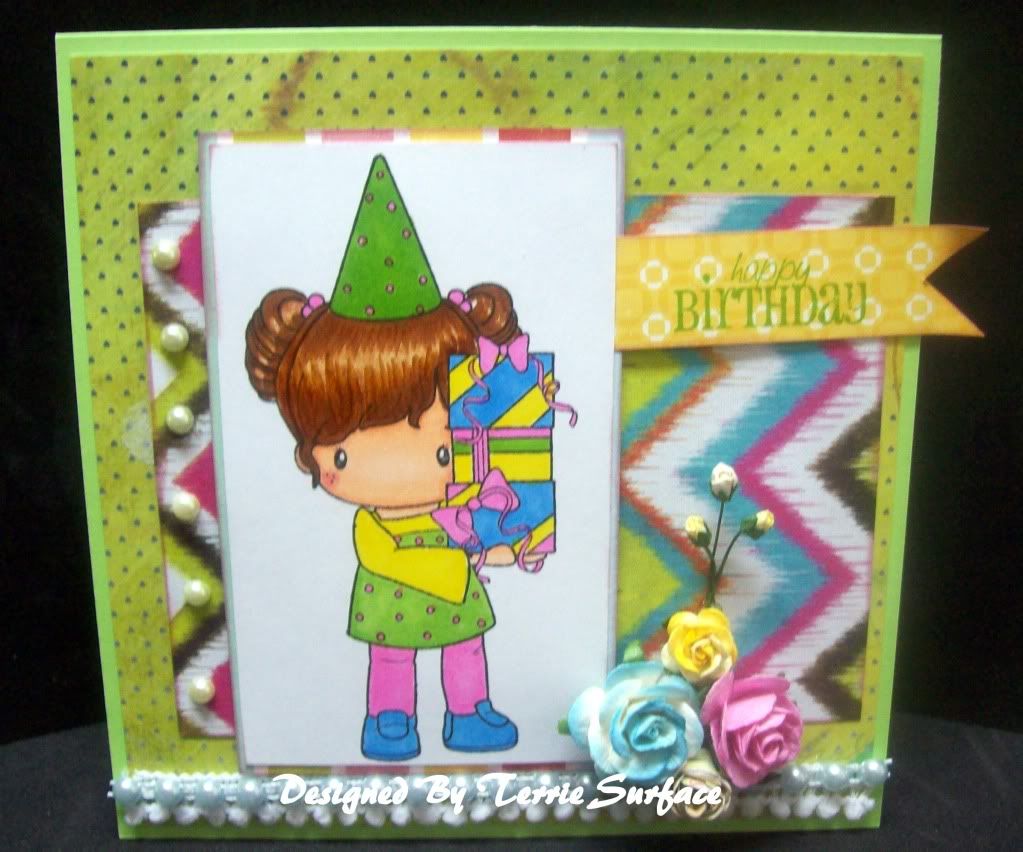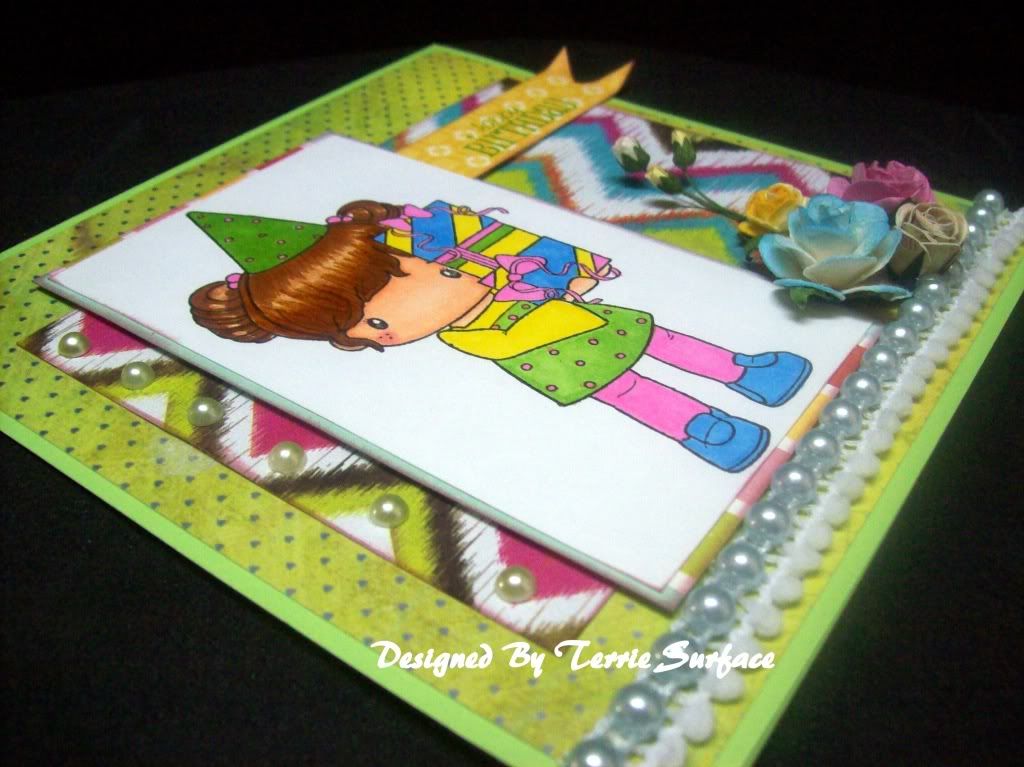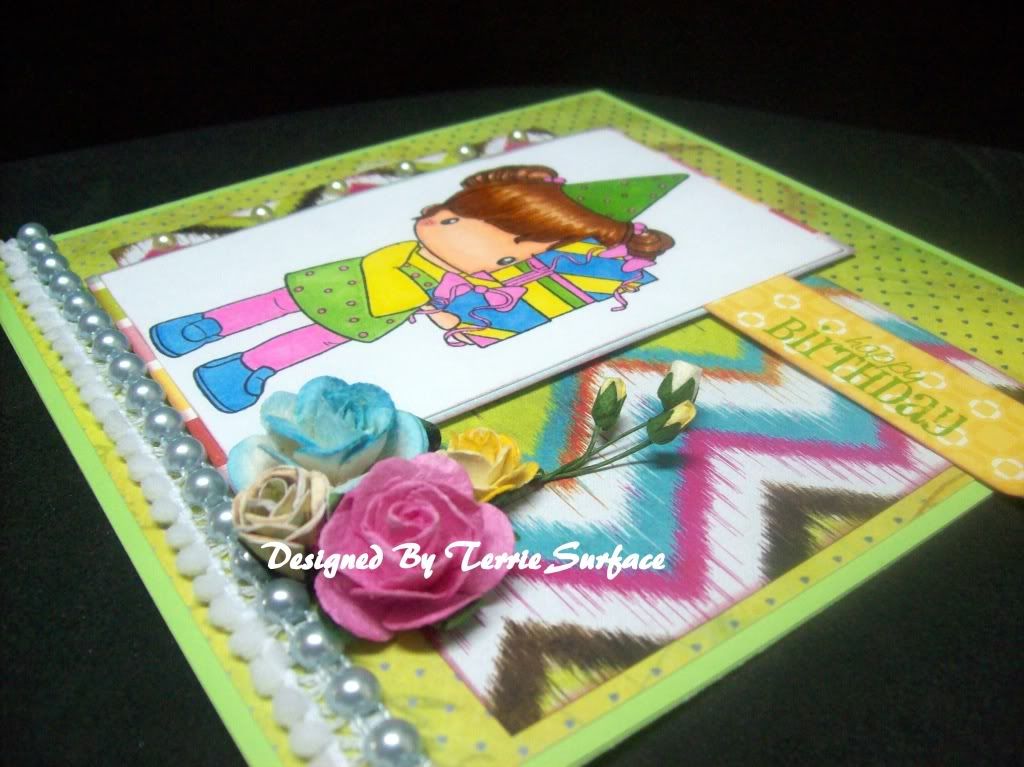 The inside is stamped with "Life is better with Cupcakes"
Hugs N loves
Keep Crafting.......Terrie
Designed By Terrie Surface © 2012 OneCraftyCookie