This is the card I made today and I just love how it came out. I used my black distress ink on it and my
handmade roses look awesome on it. I used three of my roses one in the middle on top and two on either side of the white one on the bottom. I love using the little girl image with my Dreamer stamp because it looks like she is dreaming and when you day dream sometimes you make wishes so may all your wishes come true.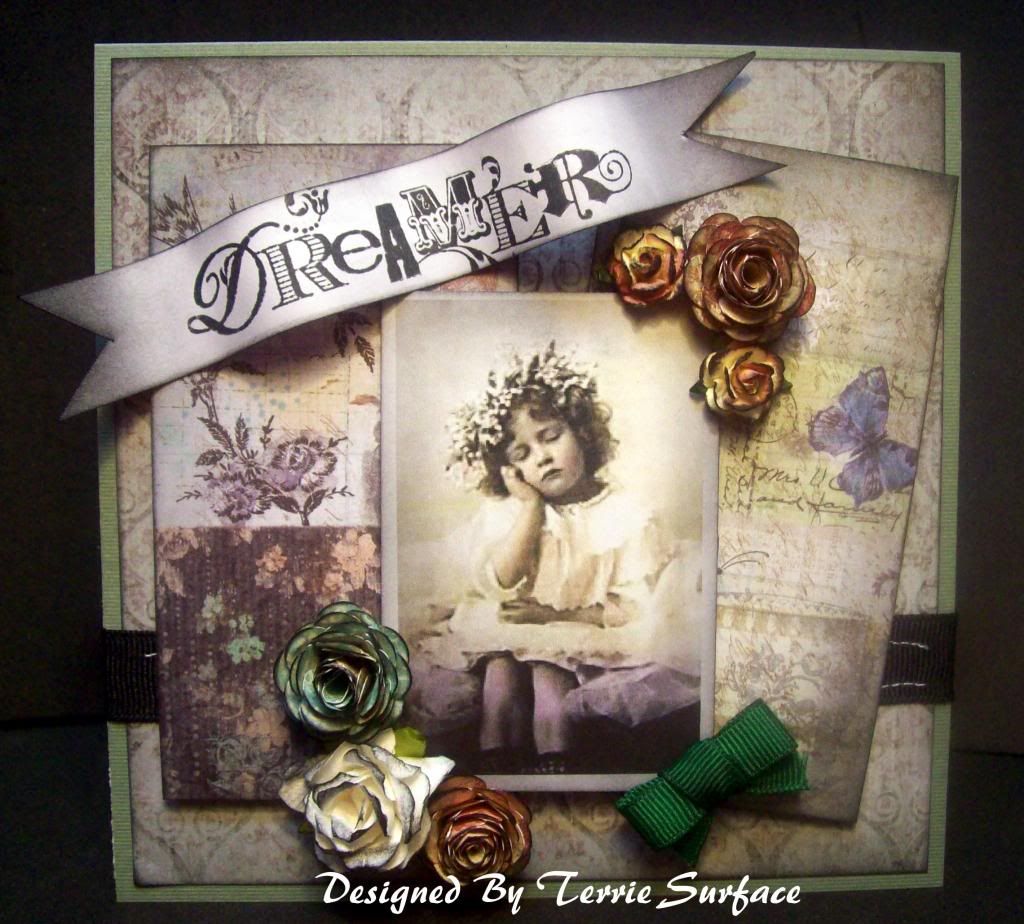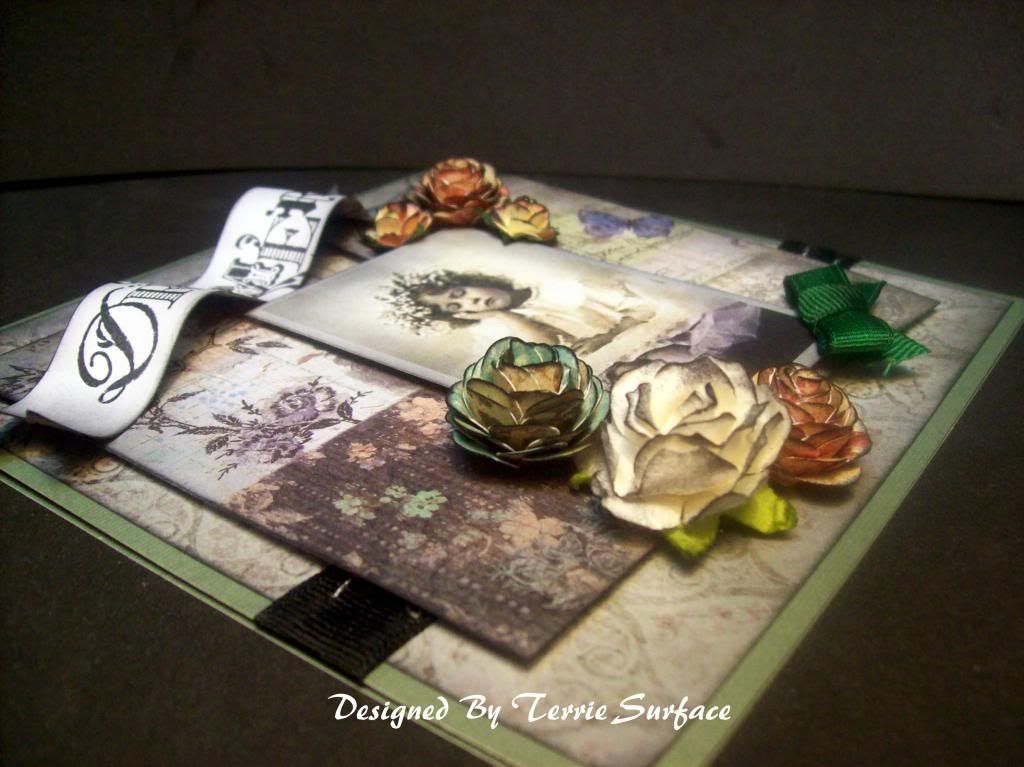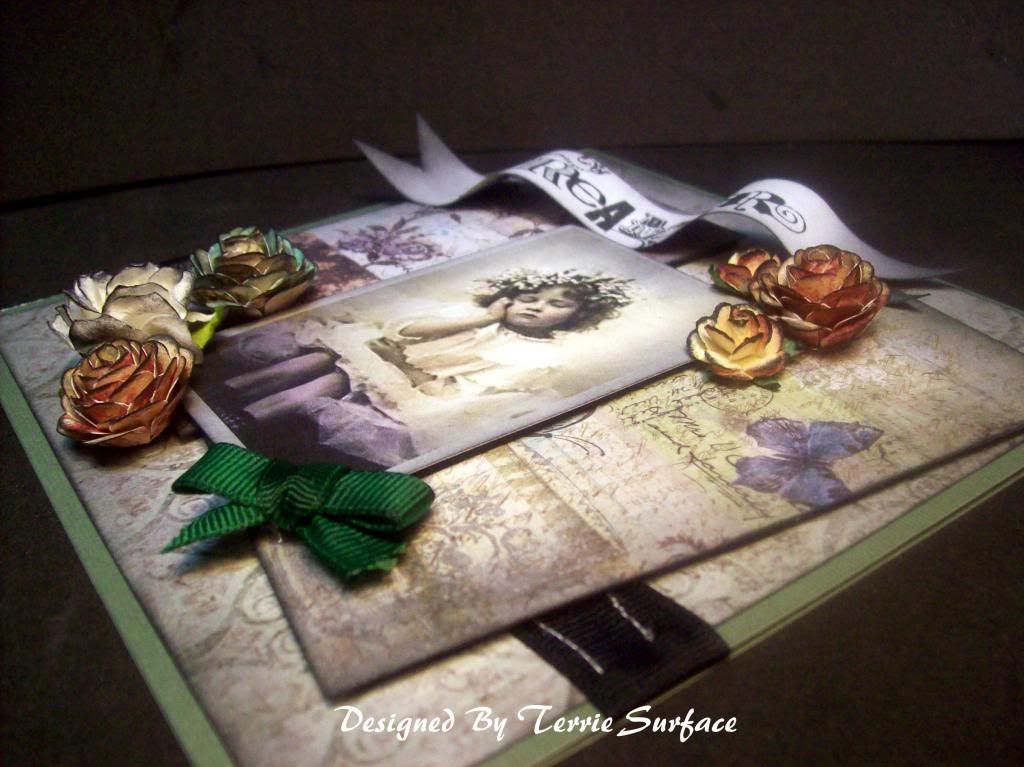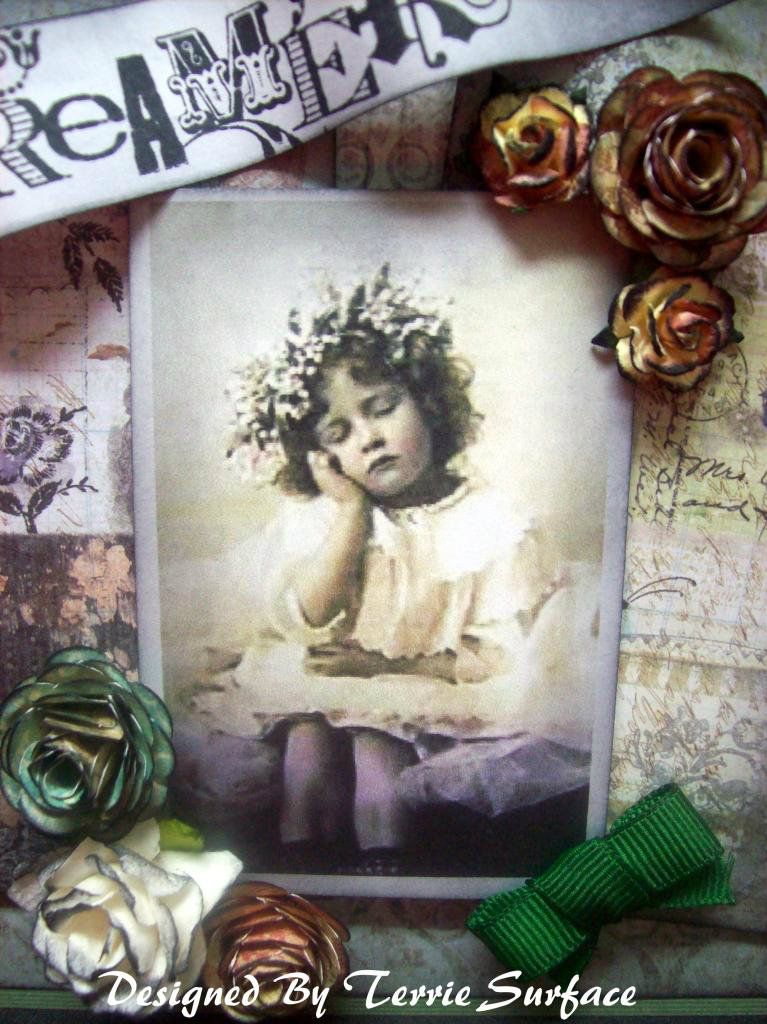 This is the inside of the card. Hope you all love this card as much as I do.
Hugs N Loves
Keep Crafting...........Terrie
Designed By Terrie Surface © 2012 OneCraftyCookie