Hey guys here are a few more cards I made today for now on the cards I make will be listed in my Zibbet store which is www.zibbet.com/terriecrafts. I also picked out the image that will be on my christmas cards this year. I picked a Magnolia tilda stamp. The first card is a gate fold card. I used a Mo's digital Pencil image "Shy" and for the second card I used a Magnolia stamp "longing tilda" lol I think that is her name can't remember.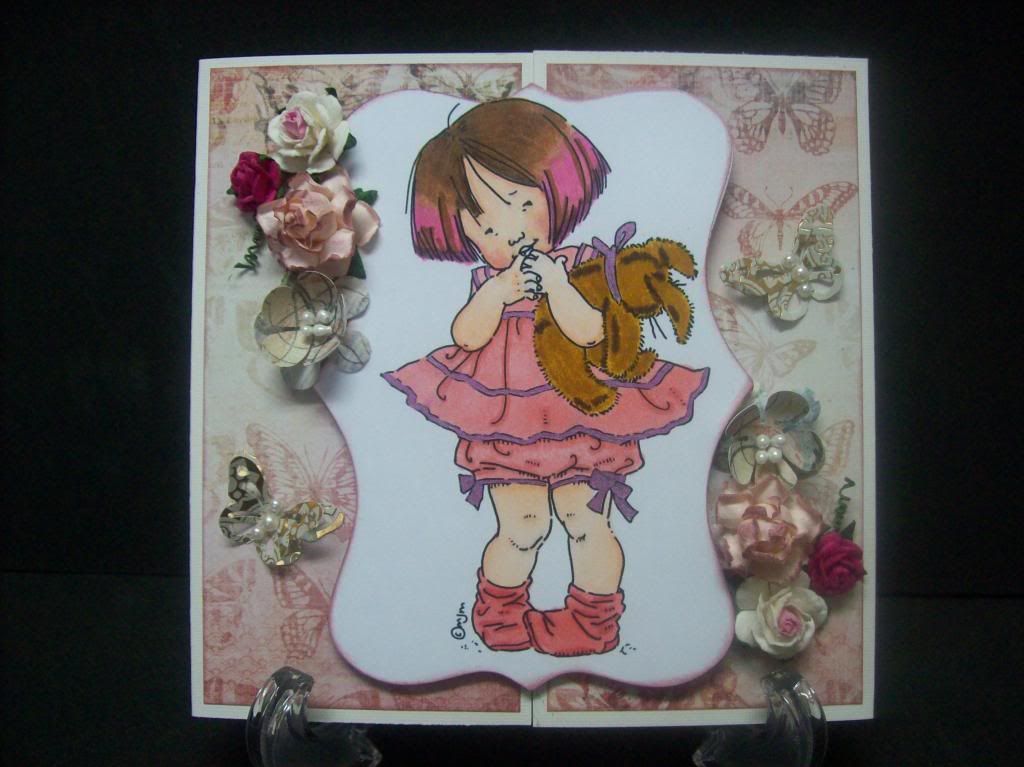 "Wishes"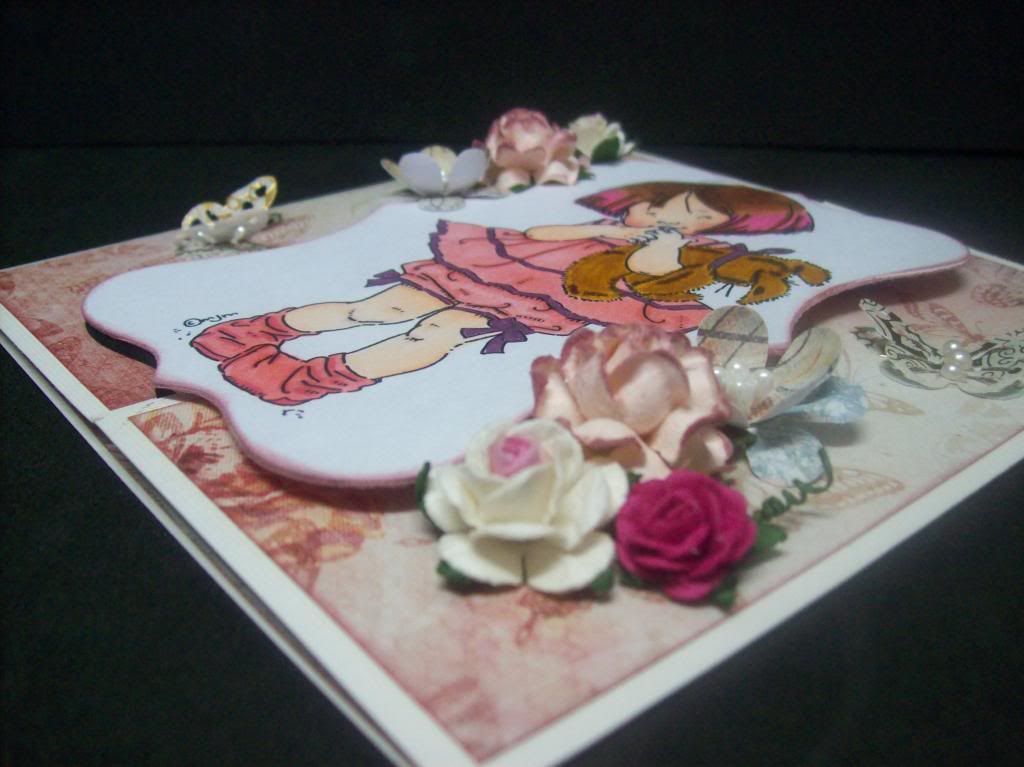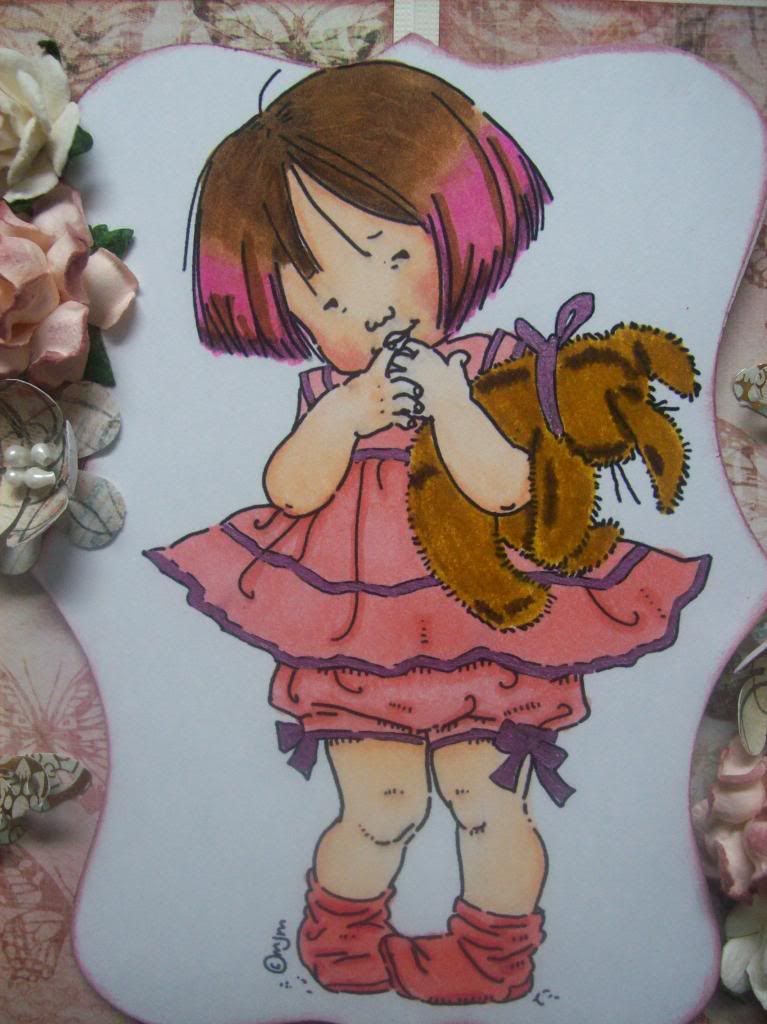 Inside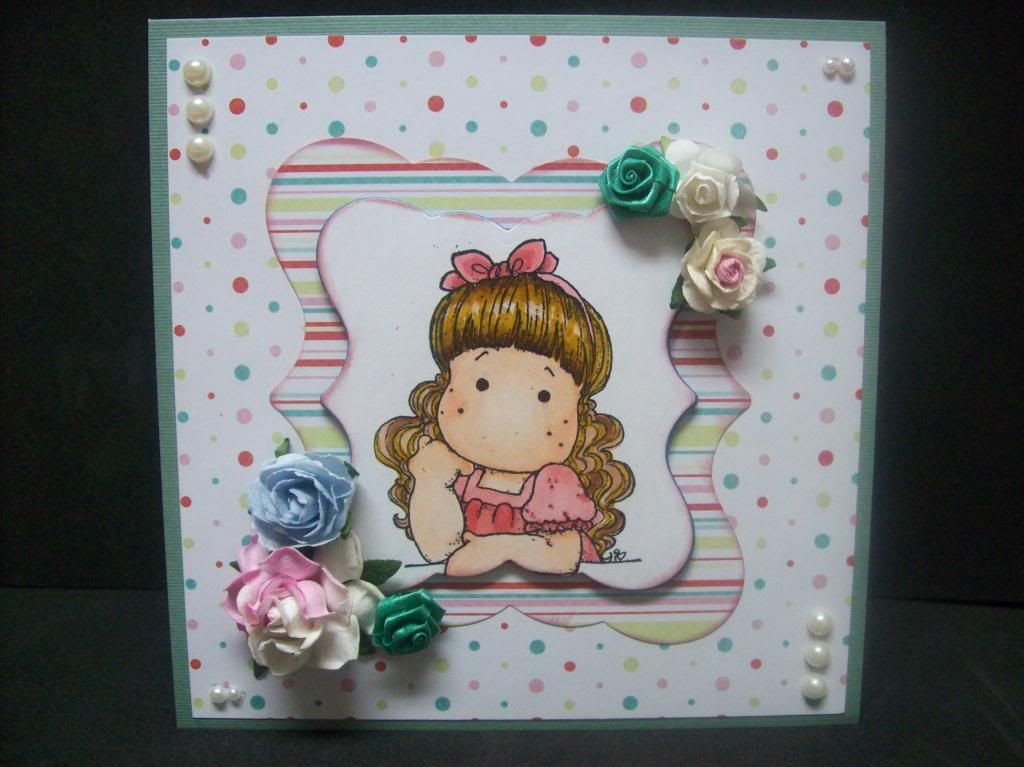 Thinking of You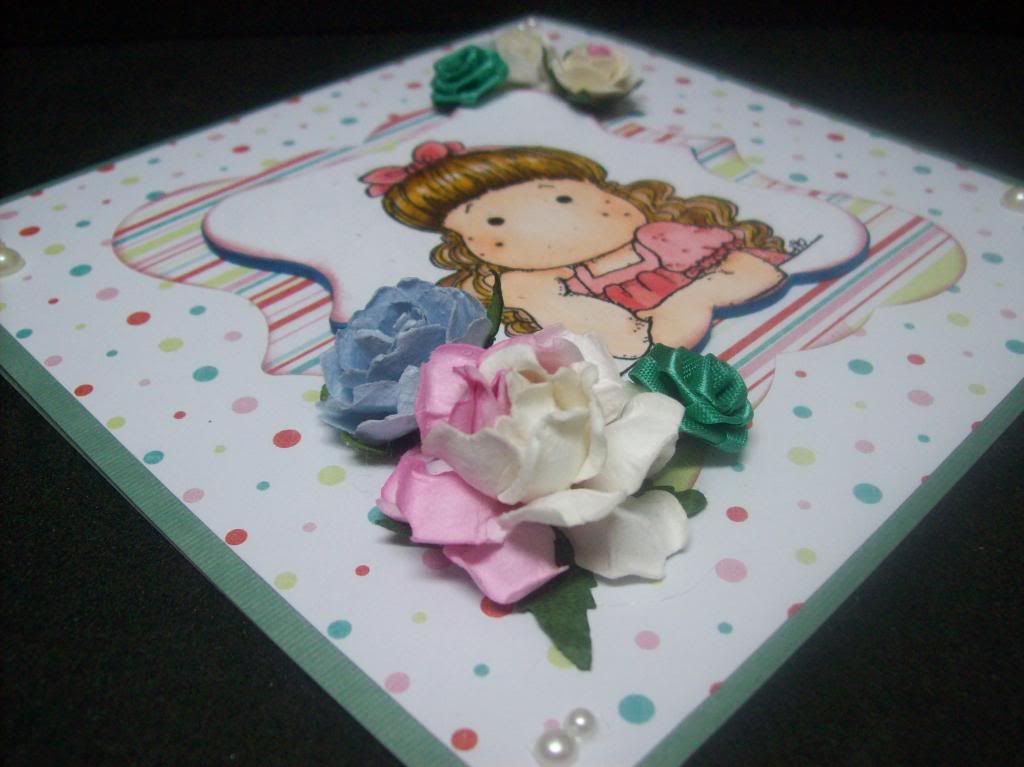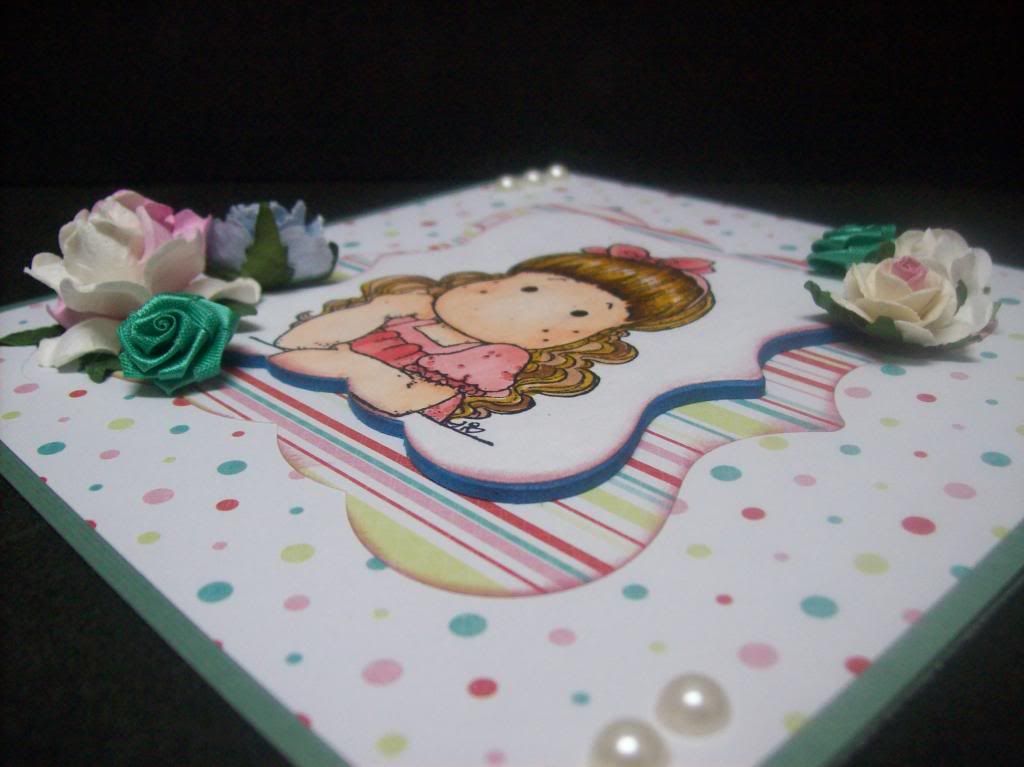 I am LOVING my new Big Shot and I love how I can now cut craft foam to give my images dimension instead of using 100 pop dots. It works great just cut it out and glue it together.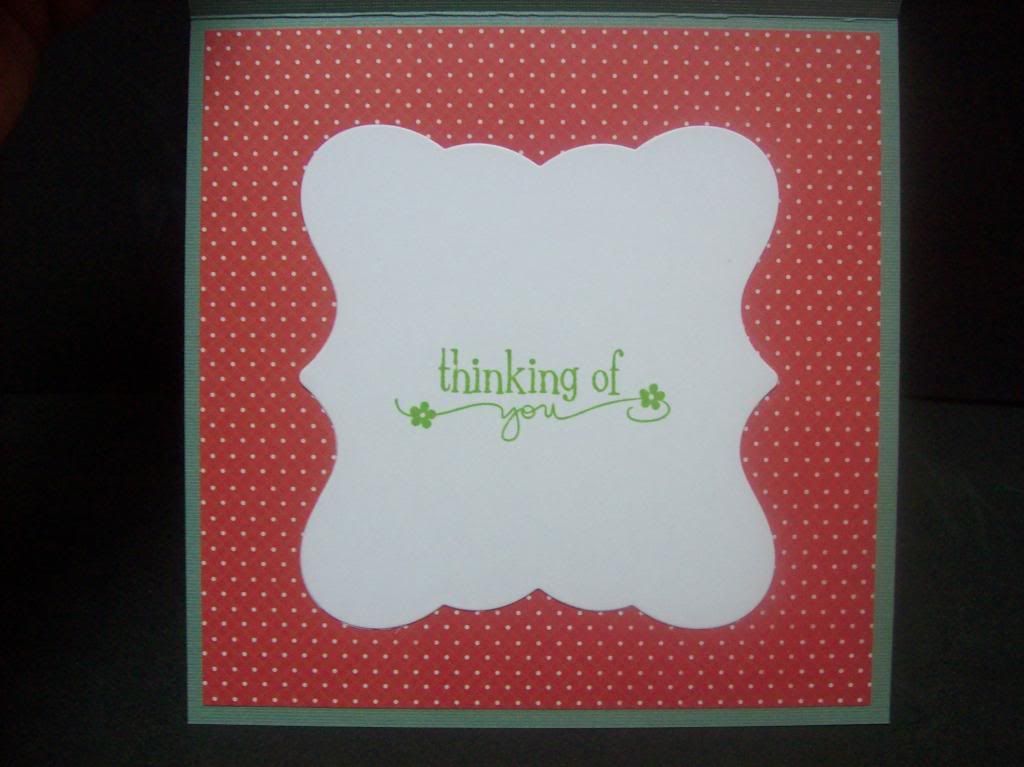 Inside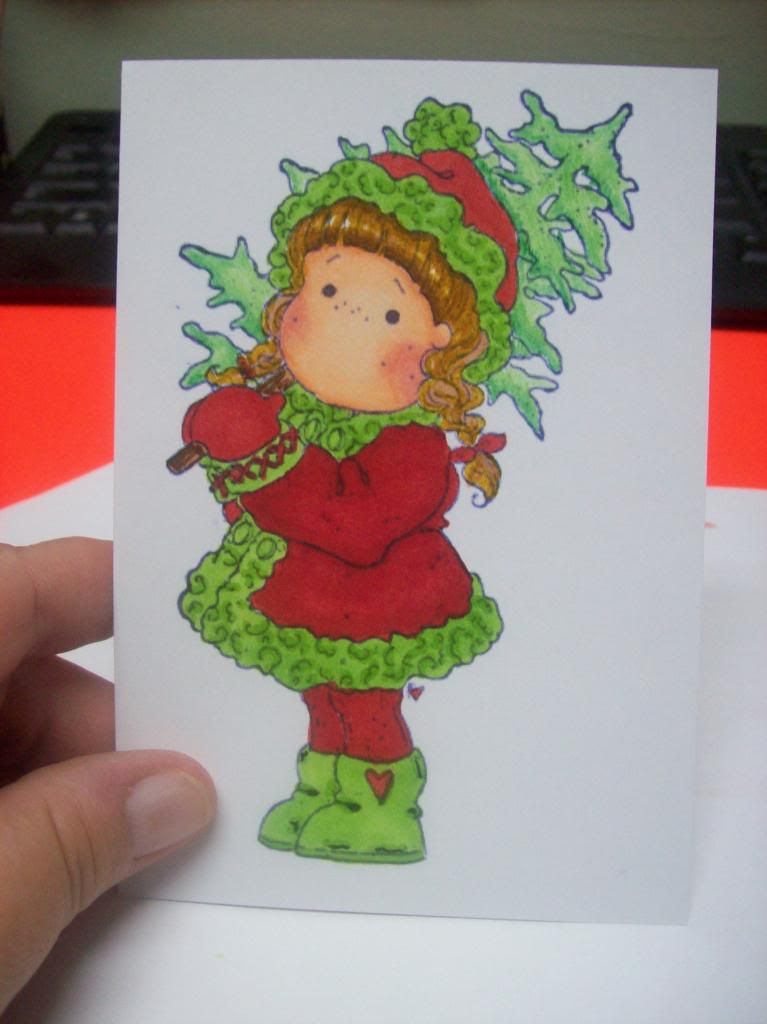 This is the Magnolia stamp I am going to use for my Christmas cards. I love her and she was so much fun to color.
Hugs N Loves
Keep Crafting.......Terrie
Designed By Terrie Surface © 2012 OneCraftyCookie