I have to say I really appreciate you all watching my videos and always being there for me when I need friends to talk to. I know this isn't much but I may put more into the box before you get it. Just comment below and follow unless you are already following then please just comment.. I will not be replying to comments so if you have any questions please just send me a message on my youtube video. Giveaway ends Dec, 1st winner will be announced that afternoon.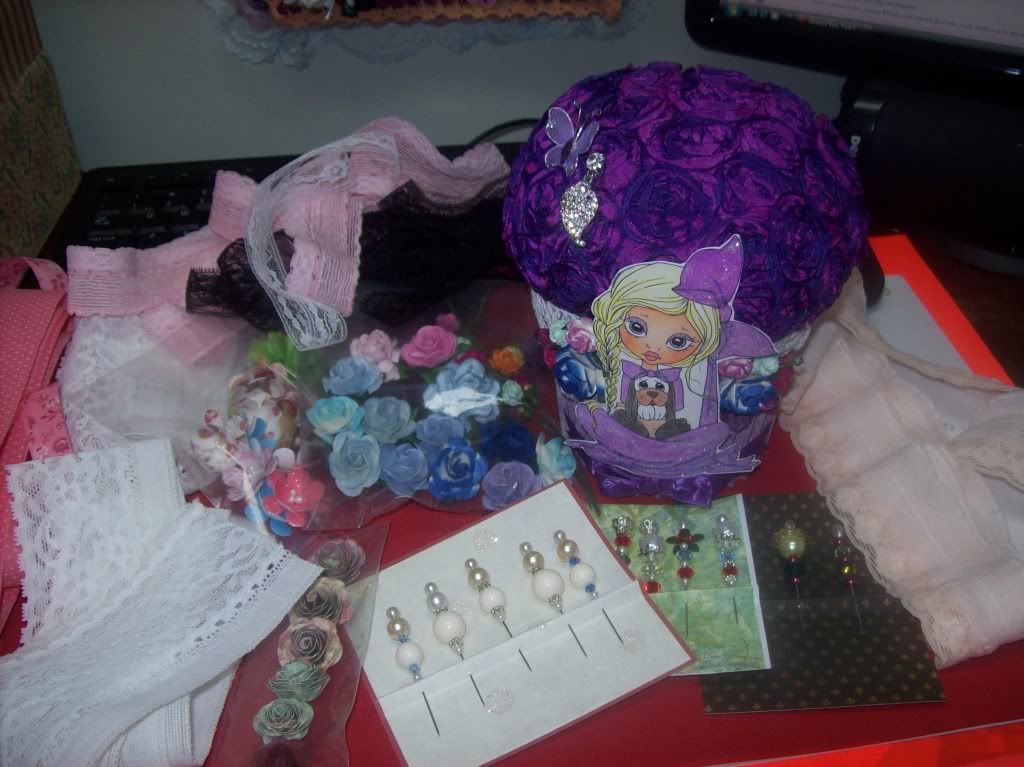 Laces, stick pins, stick pin cushion, WOC flowers, handmade roses and cherry blossoms.
Good Luck everyone...
Hugs N Loves
Keep Crafting............Terrie
Designed By Terrie Surface © 2012 OneCraftyCookie