Hi guys I started with this old burlap canvas, hated the burlap so I took it all off and replaced it with some beautiful green velvet. My walls in my apartment are sea foam green so this velvet matches great. I took my favorite picture of my son Jay and his daughters, printed it out in black and white. I adore how it looks. I put Wild Orchid Craft and handmade roses on this along with butterflies and Colorbok Victorian Parlour. I used some acrylic pieces in the flowers and some pearl sprays coming out of the flowers.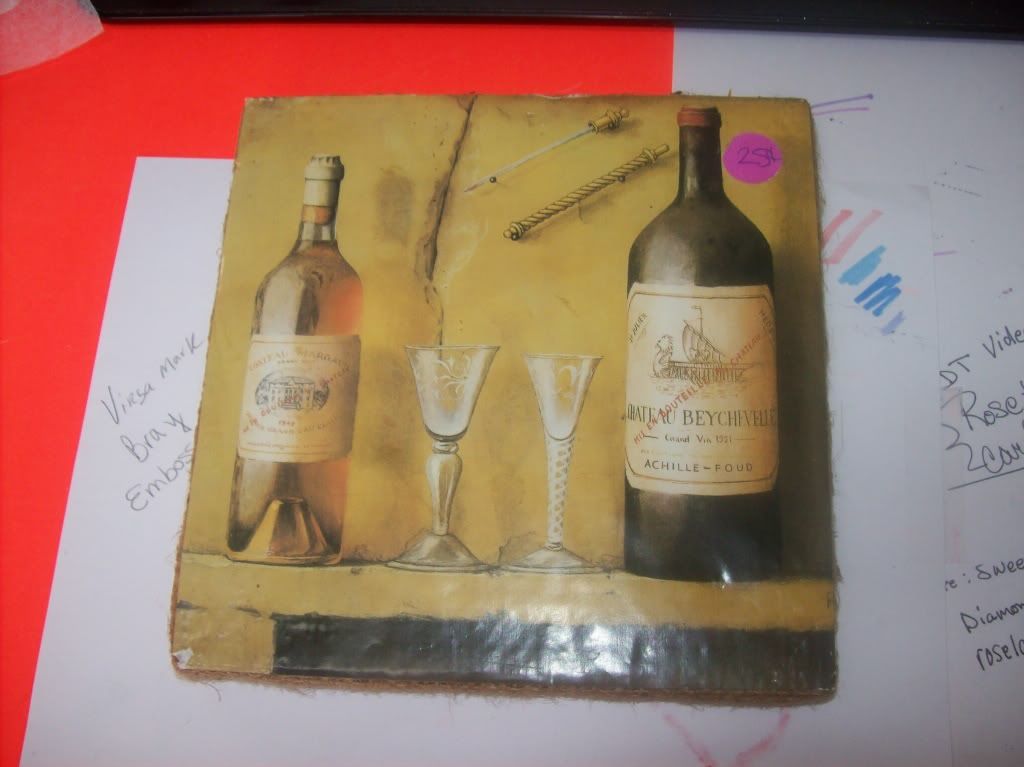 this is what I started with got it at a yard sale for a quarter.
This is it finished..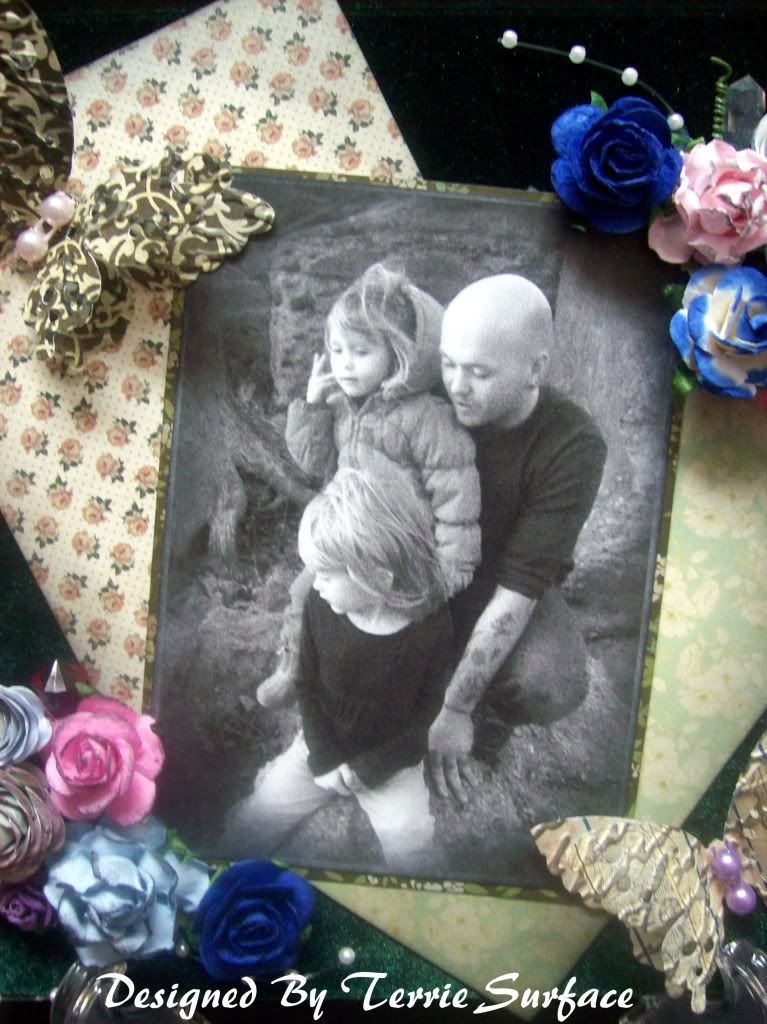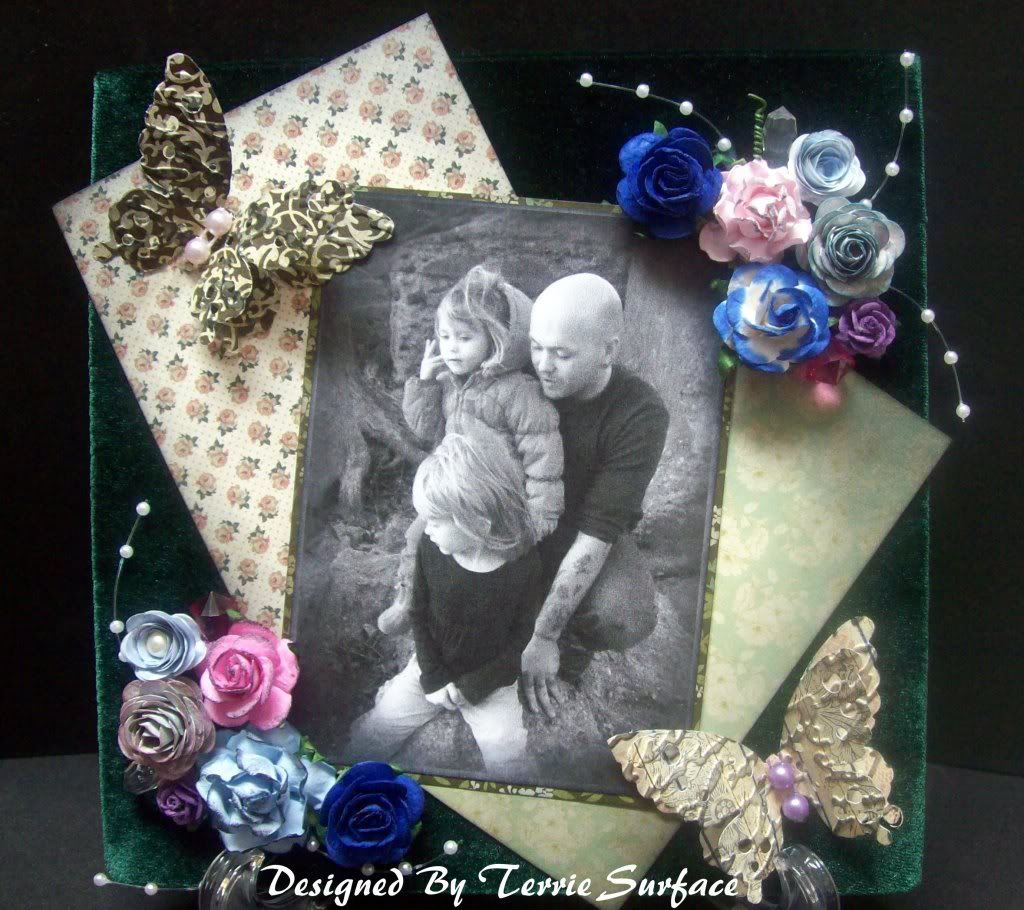 Hugs N Loves
Keep Crafting...........Terrie
Designed By Terrie Surface © 2012 OneCraftyCookie