Hi guys Freespirit Productions is having a DT call on youtube and I will put her link in this post. I made a video its on my youtube channel I showed three different creations. I will post the pictures of each thing I shared in my video.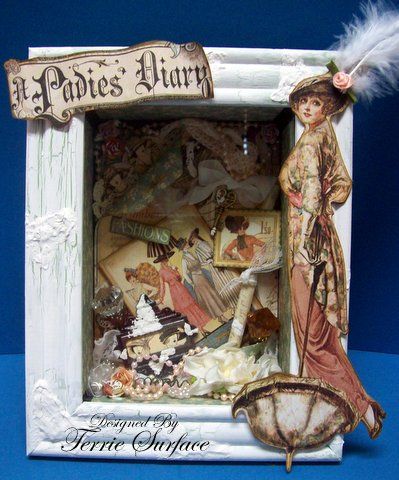 This is one of the shadow boxes I made from a old picture frame. I'm not going into great detail on it, a picture is worth 1000 words. I hope to make another one soon.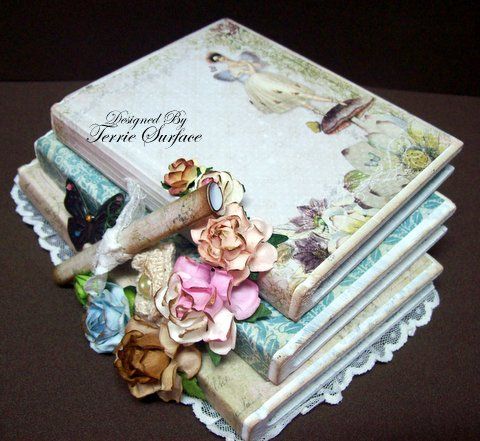 This book stack I altered from wood accent books from Home Interiors. They were just colored little books, I used Prima Fairy Belle papers on it, I also used gorgeous flowers, lace, crochet flower, metal butterfly and a scroll.
This is a card for a wedding I made by request of one of my customers. I used a paper doily, woc flowers, pearls, stamped sentiment, vintage picture and gorgeous trims. Check out the DT Call.
http://www.youtube.com/user/freespiritinnola
Hugs N Loves
Keep Crafting.........Terrie
Designed By Terrie Surface © 2012 OneCraftyCookie