Hi guys as most of you know I made this shadow box and card as a giveaway on my youtube channel. I gave it away last night, Kaylie was the winner and I really hope she likes it. I used the Graphic 45 A Ladies Diary again lol...Yep I'm hooked...I love it almost as much as I do my Prima papers haha..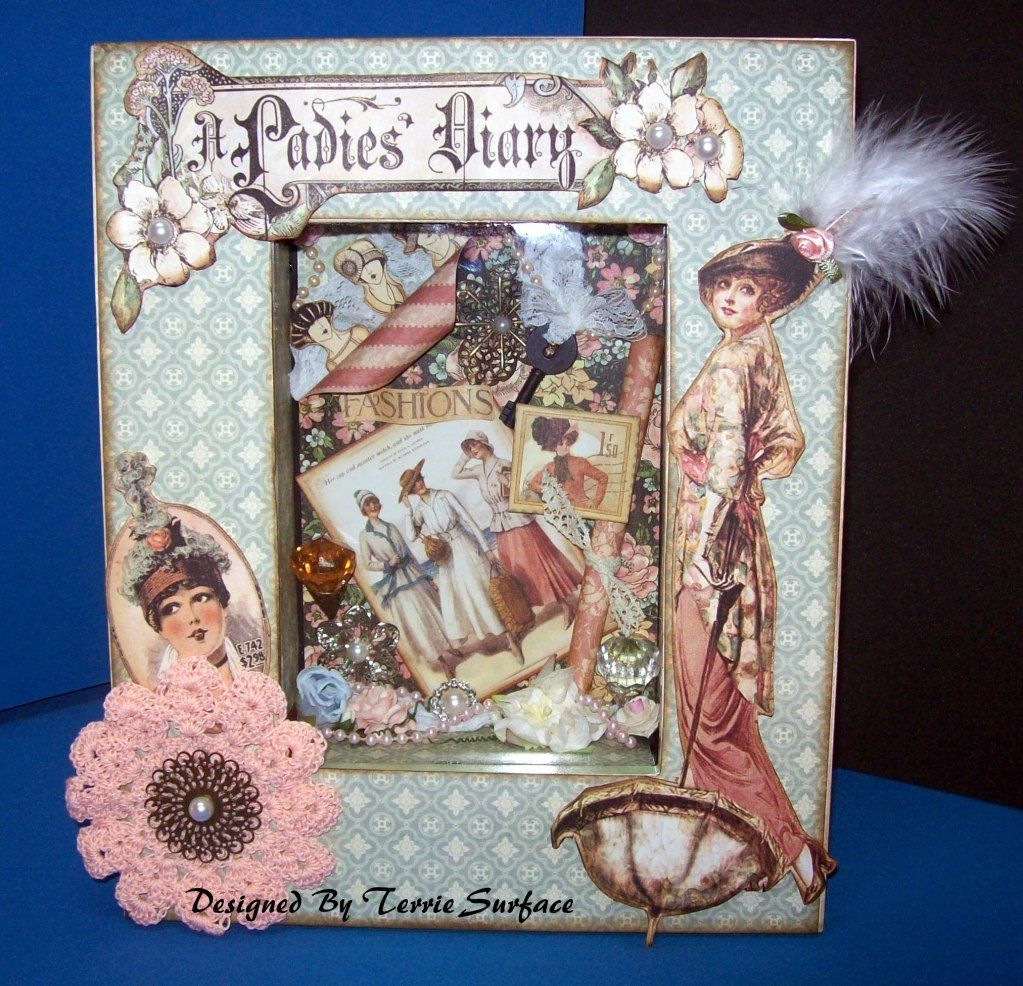 This is the shadow box I made out of a old frame..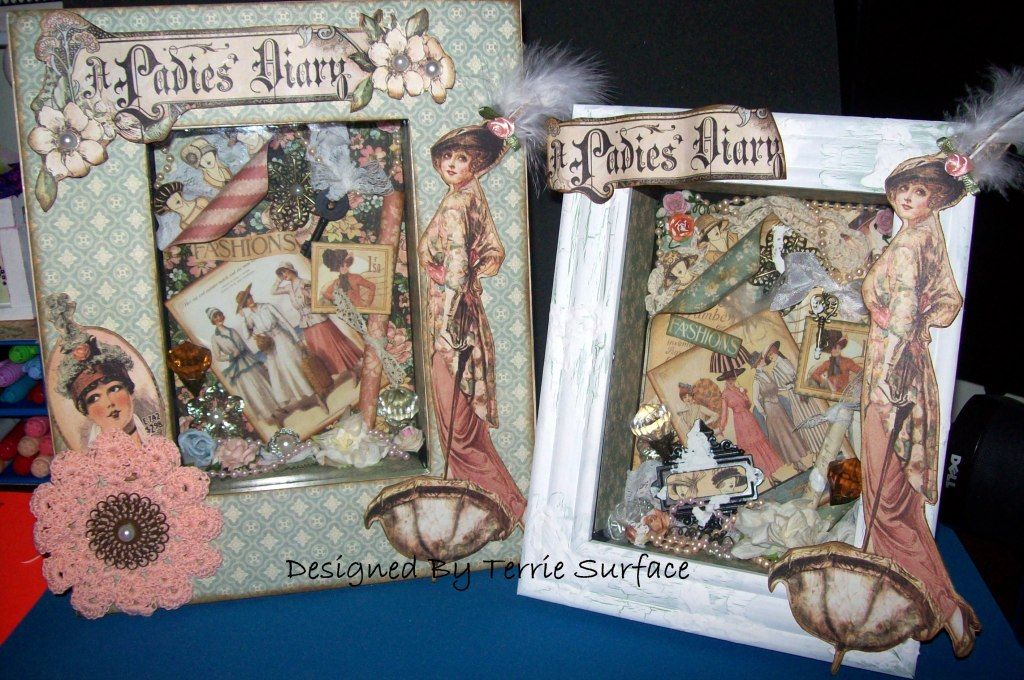 This is it compared to the other shadow box I made...lol its huge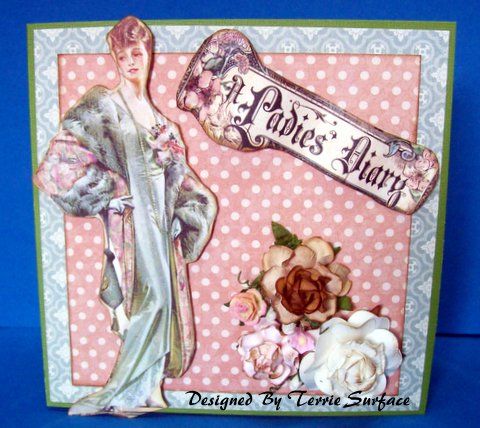 here is the 6 x 6 card I made to match it..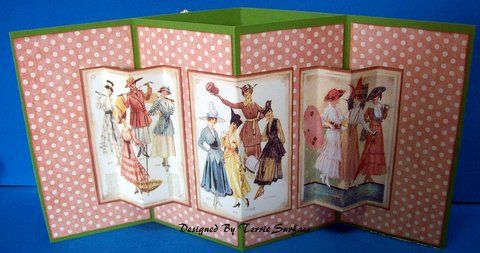 Inside the card...I've never seen anyone else do this so I had to try it...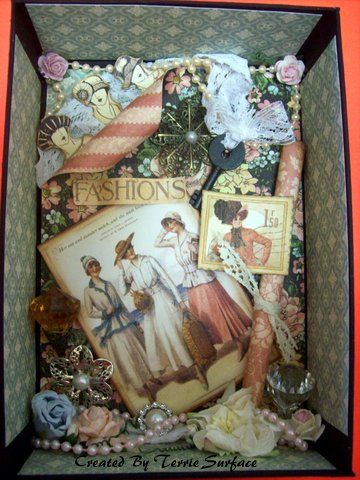 This the inside of the shadow box before I glued it all together.
Thank you all for checking it out...
Hugs n Loves
Keep Crafting..........Terrie
Designed By Terrie Surface © 2012 OneCraftyCookie