Fairy Belle Wood Book Stack..
I used my gorgeous Prima Fairy Belle papers to alter these wood books. After painting each wood book I covered it with paper. These are the old book that Home Interiors use to sell three in a set...I had so much fun altering these I wish I had more to alter. The flowers are from Wild orchid crafts and Sacrafters. The beautiful crochet flower was made by my friend Peggy. I used a metal butterfly from Recollections and a scroll I created.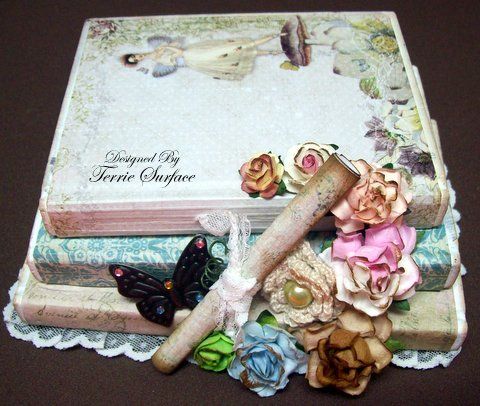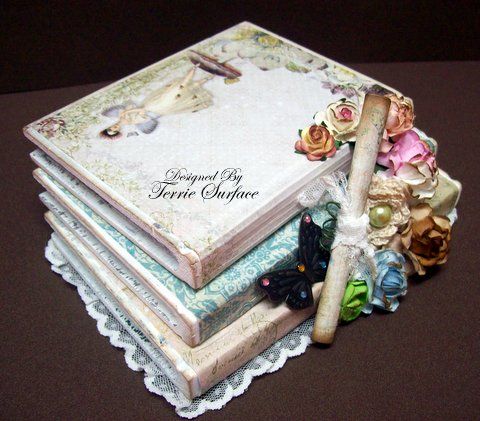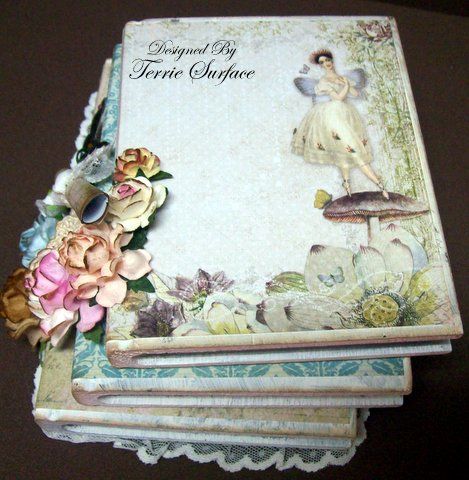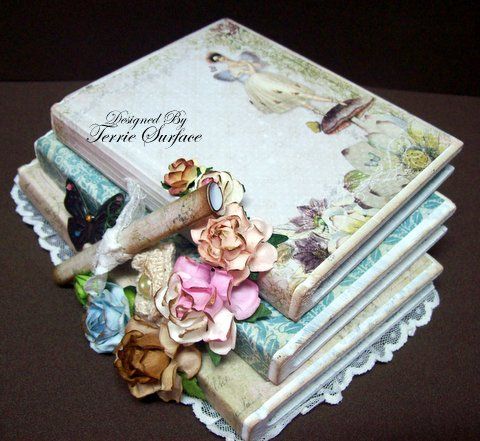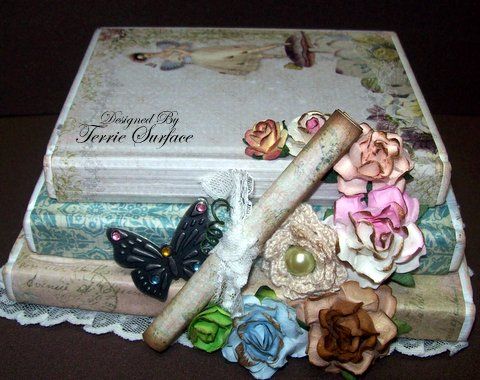 I also put some lace around the bottom. I love how this turned out, If you have any questions please ask.
Hugs N Loves
Keep Crafting.......Terrie
Designed By Terrie Surface © 2012 Onecraftycookie