I was asked by a customer of mine to please make some wedding cards because she bought one of my handmade cards and it was to give to a friend who is getting married this weekend. So I gave it a try although I've never made cards for weddings. I think it came out good, I got the image online and I love it.
Hope you do to.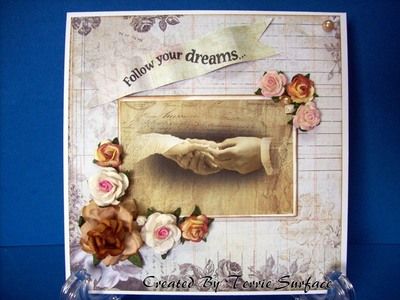 I stamped "Follow Your Dreams" and made a banner.
I used WOC's flowers on it and the large brown rose is from Sacrafters store. I also used Prima Nature Garden paper along with a few small brown flat back pearls.
Hugs n Loves
Keep Crafting.........Terrie
Designed By Terrie Surface © 2012 OneCraftyCookie