Graphic 45 a Ladies Diary Shadow Box
I love how this project I just finished turned out. I started out with this old frame and ended up with a shadow box. If you want to see it more in detail I put a video on youtube with more pictures of the process. I loved making this I felt very creative lol...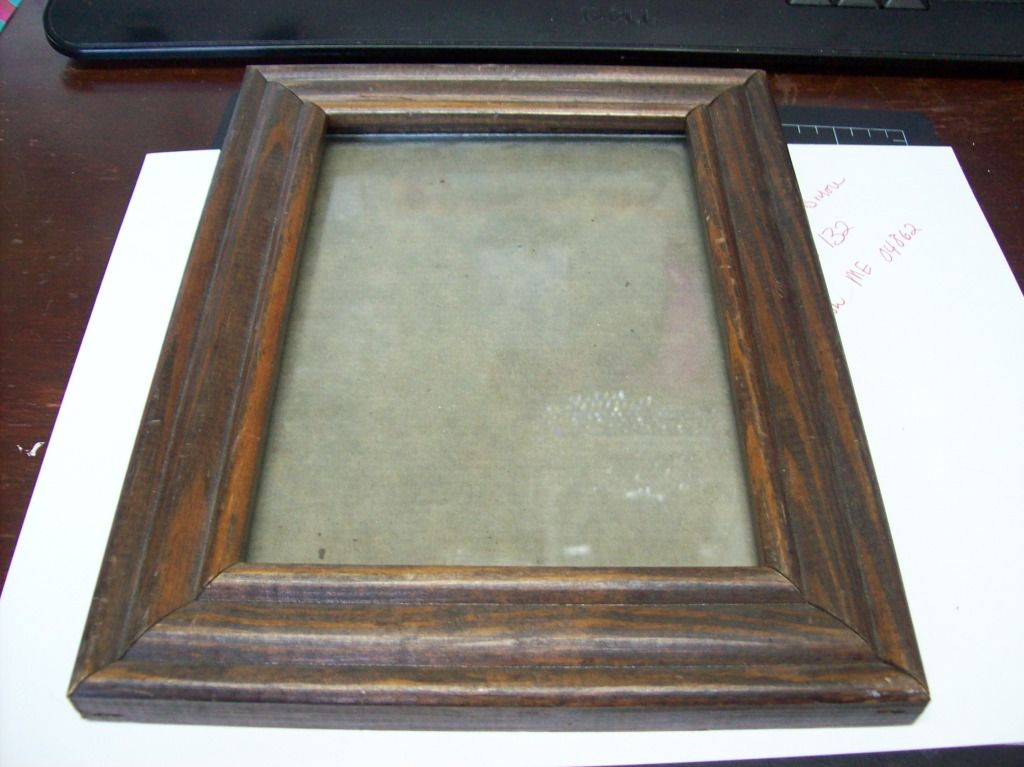 Start....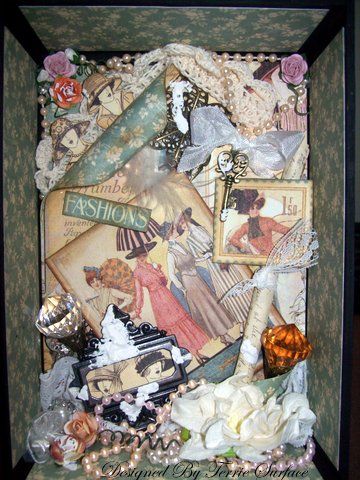 To...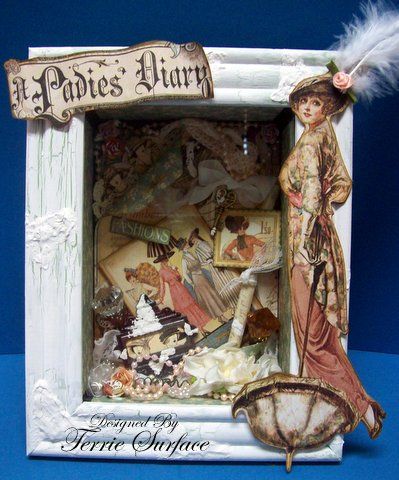 Finish....You can't see it in the picture but the ladies diary banner on the front is wavy.. I put this in my store. It took me quite a few hours from start to finish but I love how it came together. Hope you all like it.
Hugs N Loves
Keep Crafting......Terrie
Designed By Terrie Surface © 2012 Onecraftycookie