I knew that I liked the Graphic 45 a Ladies Diary when I first seen it online. But it wasn't until my friend Peggy sent it to me and I had it in my hands when I knew it was gorgeous papers and I was hooked. I have a new found love for G45 papers. I made my first card with this collection today and yep I adore this collection. I really love how this card came out, hope you all do as well.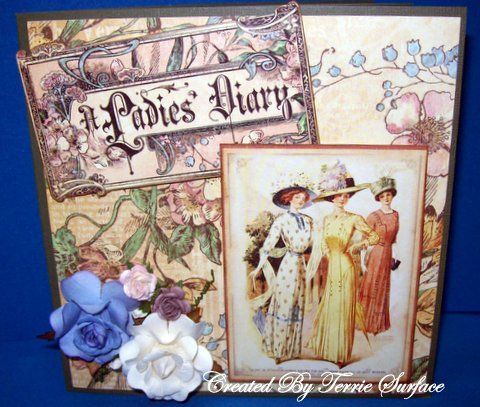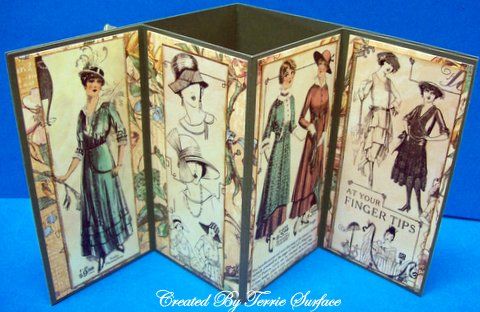 in the center I wanted to show some of the ladies from the collection.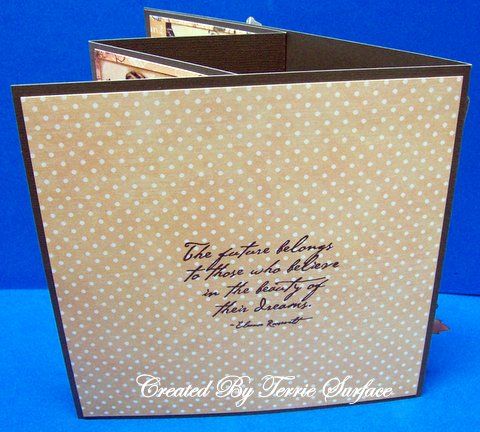 I stamped on the back of the card..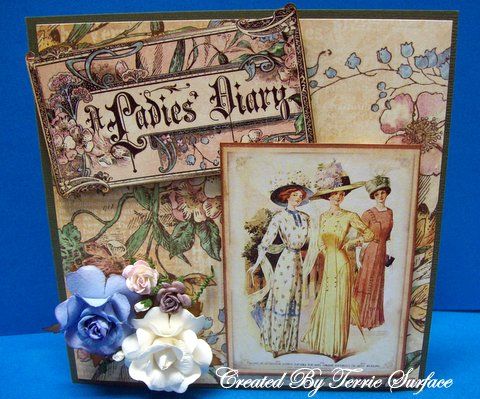 This paper collection is just awesome love it...I made this card for a very special lady. I hope she loves it as much as I loved making it for her.
Hugs N Loves
Keep Crafting ~~~ Terrie
Designed By Terrie Surface © 2012 Onecraftycookie