I made a card and a altered box for my friend Barbie's daughter, she is a little sweetheart named Skye. I really hope she likes what I made for her. I am also going to fill the box with some laces and crafty goodies.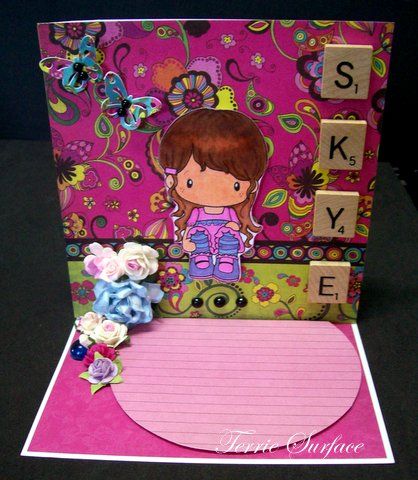 I used the Prima Paisley Road paper on the card and on the altered box. I used a CC Designs stamp on the card, scrabble tiles in her name and woc flowers.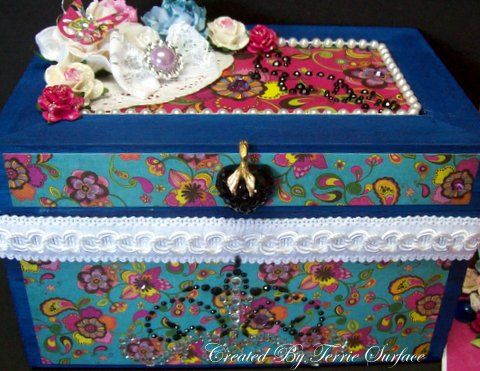 I painted the box in a beautiful glittery blue paint. I used some trims, blings, flowers and a old jewerly piece on the front..
I just hope she likes them.
I made some art tiles and stamped her name on them before the glossy accents dried I put some glitter on it.
I am also making her some art tiles she can use if she wants to make something with her mom. I'm sending her laces and stickers. Thanks for checking it out...
Hugs~N~Loves
Keep on Crafting ...........Terrie
Designed By Terrie Surface © 2012 Onecraftycookie