Hi guys this is a small altered box I created for my business cards I wanted them on my desk where I could get to them easily but I didnt want them out in the open where they might get dusty. Then I remembered I picked up a few boxes at a yard sale for a quarter each so I used one. This box was the perfect size for my cards. I started the box by painting it white, picking out my paper and embellishments, then I went to town lol...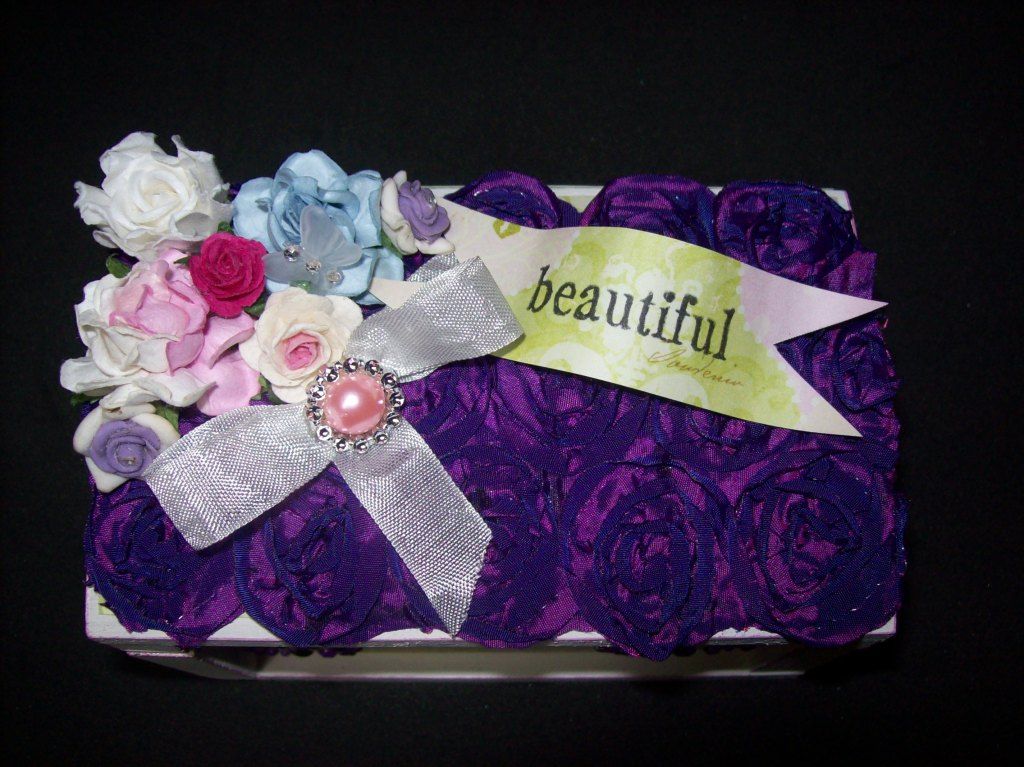 On the top of the box I used flowers from Sacrafter on Zibbet, Wild Orchid Craft flowers and a few porcelain flowers. I used some seam binding from WOC along with a ribbon buckle and pearl.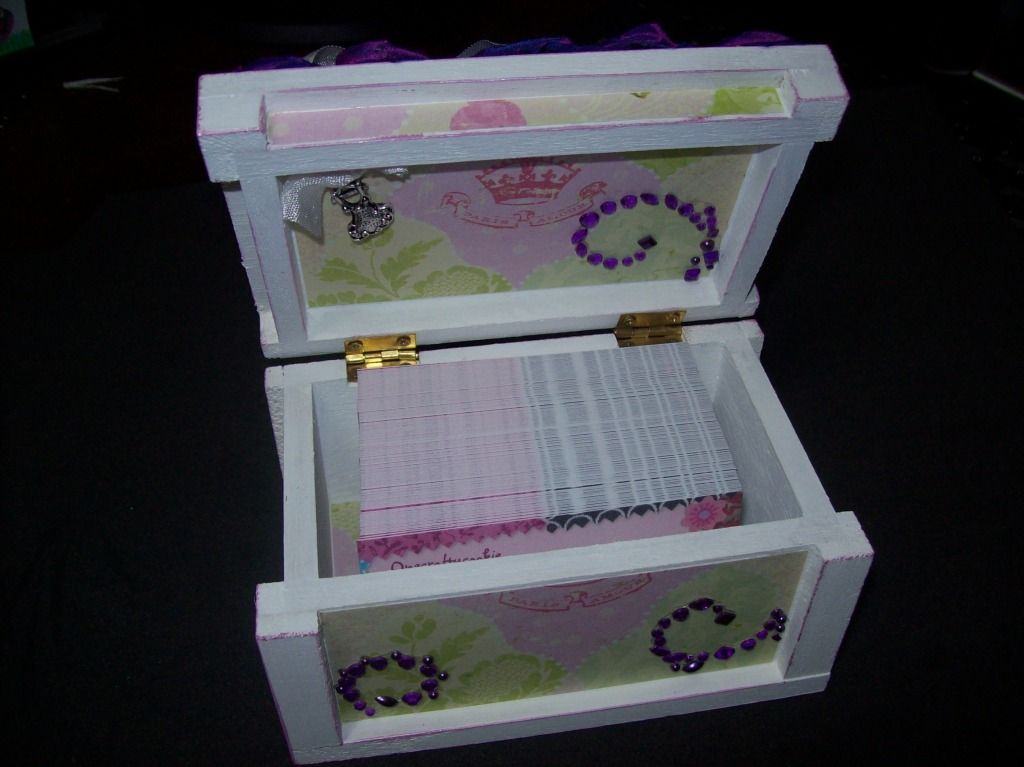 The paper is K & Company. I also used some bling. On the inside cover there is a bow of seam binding with a ladies dress charm on it.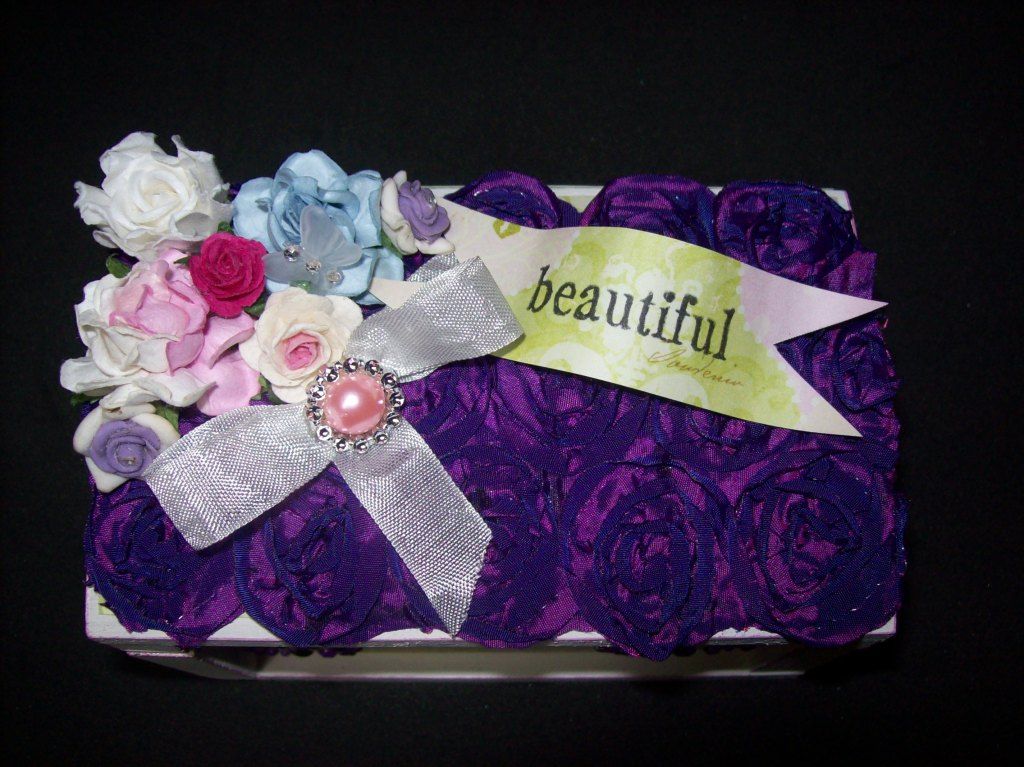 The top is covered in a purple flower trim. I stamped beautiful on the same paper line I used and made it into a small banner. I really love how it came out and I love seeing it on my desk. Hope you like it..
Hugs N Loves....
Keep Crafting...........Terrie
Designed By Terrie Surface copyright © 2012 onecraftycookie