This past week I had a self challenge I called "A card a day for a week Same Stamp Challenge and I had a lot of fun. These are all the cards I did hope you like them.
Card 1: is a Easel Card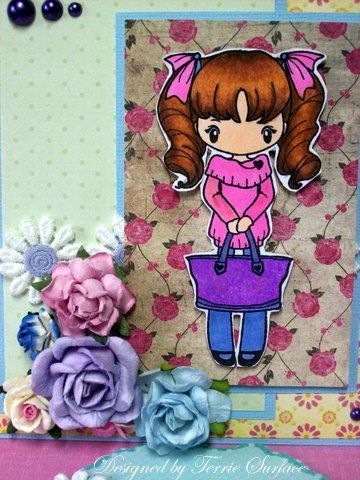 Card 1...
Card 2: is a regular 6x6 card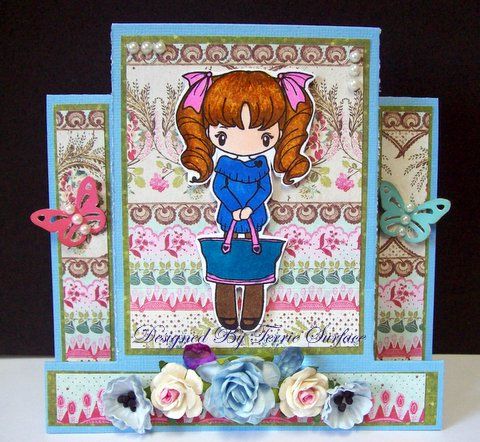 Card 3: is a Center Fold Card.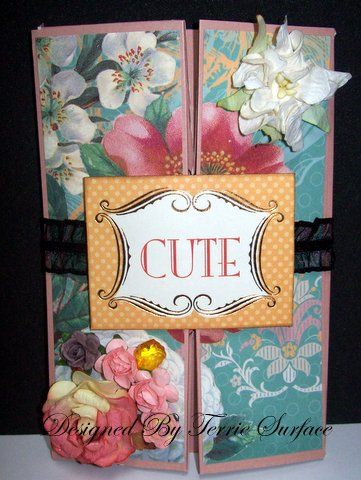 Card 4: is a Box Card and the stamp is inside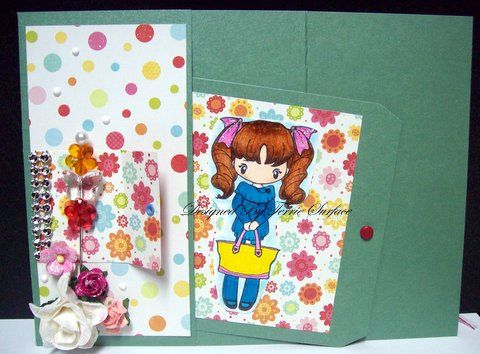 Card 5: Is a tag card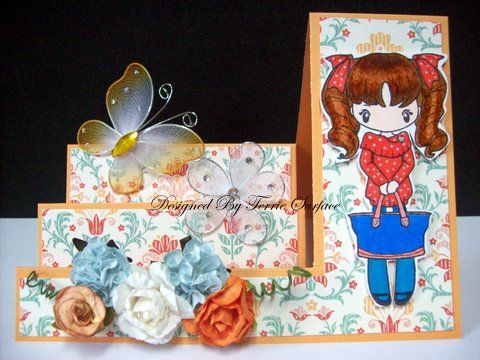 Card 6: is a Side Step Card
Card 7: is a stand up card, I made it out of heavy chipboard made for a mini album. Made it
like a easel card but it doesn't close like one. All these cards are available for sale if you are
interested in any of them please leave me a message below.
Keep Crafting............Terrie
Designed By Terrie Surface copyright © 2012 Onecraftycookie