So this is what I've been doing this week. Making cards and cherry blossoms for a order I got. She wanted a blue and yellow card with this greeting farm stamp Babette...I had so much fun doing her order. I really hope she likes everything in person. Now I'm working on another order, I'll show you when I'm done..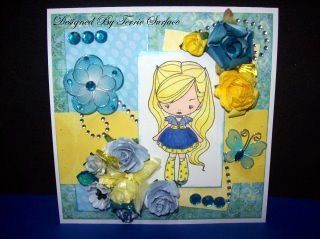 I love how this card turned out so sweet..Blush Babette
This one she wanted in Greens and oranges with another
greeting farm image..She is one of the Creeper Crew - Leslie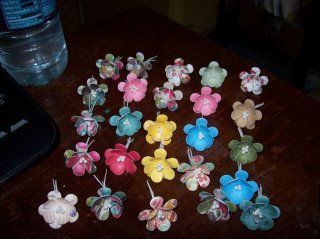 These are the cherry blossoms I made for her and she also bought
the easel card stick pin holder I just made.
Keep Crafting............Terrie
Designed By Terrie Surface copyright © 2012 Onecraftycookie