We had our grand daughters since Sunday and they went home tonight. So as soon as they left I had a chance to make a few cards. The girls demand so much attention that I don't get to do much when they are here and I want to spend my time with them. There is time to craft when they go home lol...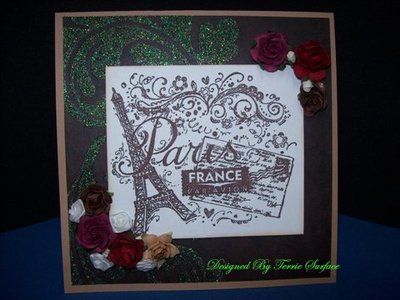 This is my first Paris theme card every but I figures I had the stamped image I really should use it.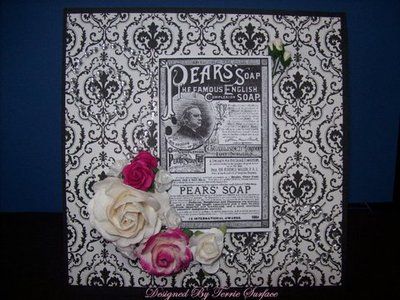 I love using vintage adds or photos in my cards this is a black, white and pink color theme as you have probably noticed already. So those are the cards I made today and I love them both. This card with Pears' Soup add on it is going to Miranda, I know she will love it...
Keep Crafting............Terrie
Designed By Terrie Surface copyright © 2012 Onecraftycookie